Covering global religious conflict
Course Details
Application Deadline:

September 21, 2011

Date:

October 17, 2011

-

November 25, 2011

Published Under:
Join a select group of journalists throughout the world in a new online seminar sharing insights, resources and strategies for reporting on religious tensions throughout the world.
"Covering Global Religious Conflict," a six-week seminar offered by the International Center for Journalists from Oct. 10 to Nov. 18, will critically examine effective ways of reporting on religious conflicts.
The goal is to bring together the most up-to-date research and reporting with a group of dedicated international journalists determined to work together in dialogue to provide fair and accurate coverage of sensitive issues in religion that transcend national boundaries. Together, we have the resources and the on-the-ground experience to provide our audiences with a rich, nuanced understanding of issues from the role of religion in the Arab spring to the sources of civil war in West Africa to the far-reaching effects of the burning of a holy book in Florida.
During the seminar, participants will: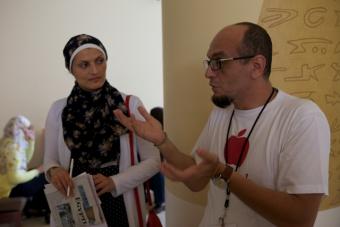 Photo by Frank S. Folwell
Explore coverage of religious conflict around the world, sharing a wide range of professional approaches.
Examine up-to-the-minute case studies of religious conflict from the Middle East to West Africa to Europe to the United States. The seminar will be flexible in responding to the latest news related to religion demanding the world's attention. Several examples of international reporting and online conversations will challenge participants to become the best in the field in understanding and writing about religious tensions.
Receive objective tools for covering conflict through access to sources and the latest international research. Online tutorials will offer step-by-step help to guide reporters to relevant data.
Explore the political cultural and economic - as well as the religious – reasons for conflicts that are often too narrowly defined in one category. Particular attention will be paid to objective indicators of religious freedom.
Discuss ethical issues in reporting on conflict, from the need to tell all sides of a story to the practical concerns of reporters' personal and job safety in challenging editorial and cultural attitudes in their own countries.
Explore the importance of the careful choice of language in describing religious groups and issues.
Develop collegial partnerships for international reporters to work together.
The course, which will be offered in English and Arabic, is designed to be a lasting resource for journalists leading the field in excellence in religion writing and reporting. Several participants also will be invited to a conference in Europe early next year to further work on ways to promote international cooperation in religion journalism.
The seminar will be run by: David Briggs: In 25 years of national and international religion journalism for The Associated Press and metropolitan newspapers, Briggs has been consistently honored among the Top 10 secular religion writers and reporters in North America. In addition to teaching, he writes the Ahead of the Trend column on religion research for the Association of Religion Data Archives, and is often featured on the Huffington Post religion page.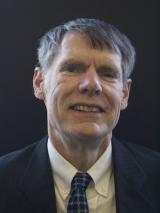 David Briggs
Briggs holds a master's degree in religion from Yale Divinity School and a bachelor's degree from the University of Missouri School of Journalism. His work has been published in newspapers throughout the globe, first as a religion writer for The Associated Press, where he was nominated multiple times for a Pulitzer Prize by the world's largest news service, and then as a religion reporter for the Cleveland Plain Dealer, where his work also was distributed by Religion News Service and Newhouse News Service. He served as president of the Religion News writers Association from 2000-2002.
The deadline for applications for the free seminar is Sept. 21. To apply, please follow these steps: